Preschool Activity Tables Buying Guide
If you don't know exactly what you're looking for, buying the right activity table for your classroom can be difficult. To ensure your children are comfortable while learning and that the furniture will last for years of use, follow this guide to help you make a decision.
Shape

Height

Top Material

Leg Material

Edges

Color
Shape
Not only do preschool activity tables come in many fun shapes to engage your students but some of the shapes actually serve a purpose for the learning experience as well. For example, a kidney or horseshoe shaped table allows teachers to work and interact one-on-one with each student and clover and flower tables have a designated spot for each student and makes it easier for the students to interact with one another.
Other shapes include rectangle, trapezoid, round, horseshoe, flower, clover, octagon, kidney and square. Each shape allows enough space for group activities, individual activities, art projects and more.

Height
Adjustable
Since most toddlers vary in height and grow quickly, adjustable tables are a great investment to fit everyone's needs. Most of our tables come in three different height settings. The perfect range for preschool tables will be somewhere around 17"-25" and adjust in 1" increments.
Fixed
A fixed height table will work just as good as long as the tables will be used for one age group. Remember that the height of the table should be at least 10" higher than the seat height of the chairs that will be used; this will leave enough leg room for your students. So be sure that the chairs you're purchasing or already have will fit with the height of these tables since they cannot be adjusted.
Top Material
Particleboard
This material is made in sheets from compressed wood chips and resin then coated with a laminate finish (many colors to choose from). The laminate finish is easy to clean which is perfect for early childhood classrooms.
Birch Plywood
This material is also made in sheets from thin layers of wood veneer that are glued together then coated with a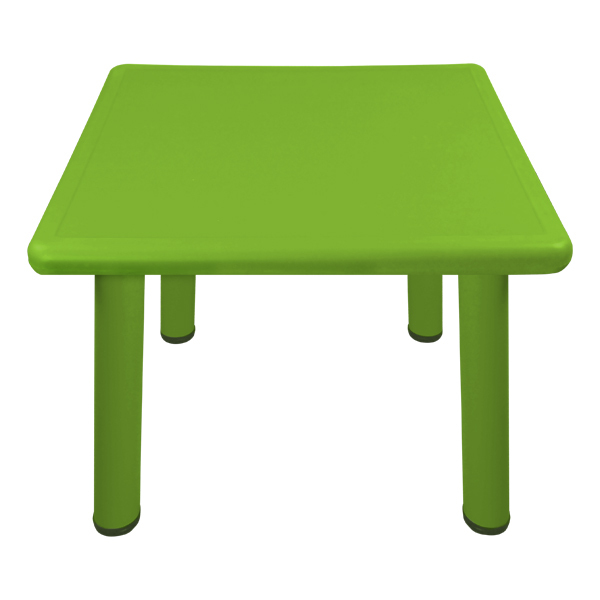 laminate finish (many colors to choose from). This option is sturdier than particleboard.
Plastic
Two of the most common plastics that activity tables are made of are polyethylene and blow-molded plastics because they are also easy to clean and waterproof.
Leg Material
Steel
most activity tables have a tubular steel frame which can be adjustable or fixed and have glides to ensure an even work surface.
Wood
all-wood tables have an all-wood frame as well and only come in a fixed height.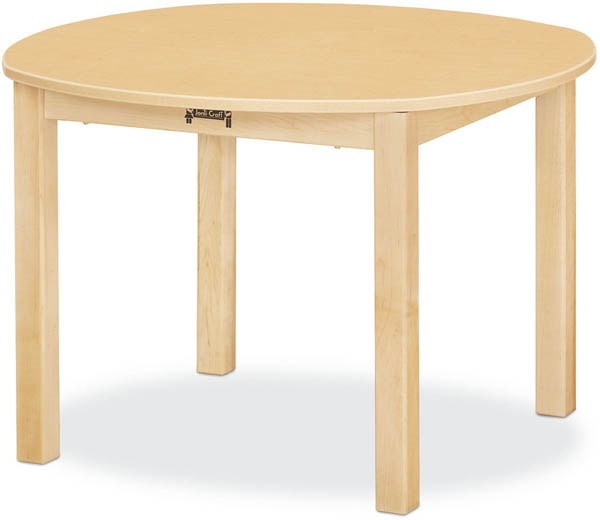 Edges
To protect edges from moisture and being picked apart, be sure that your table has an edge banding such as T-Molding. This is a plastic strip glued securely into a groove around the tabletop.
Color
Our activity tables come in a variety of colors. Whether you want fun colors to brighten up the classroom or neutral colors to go perfect with your existing furniture, we have it all!