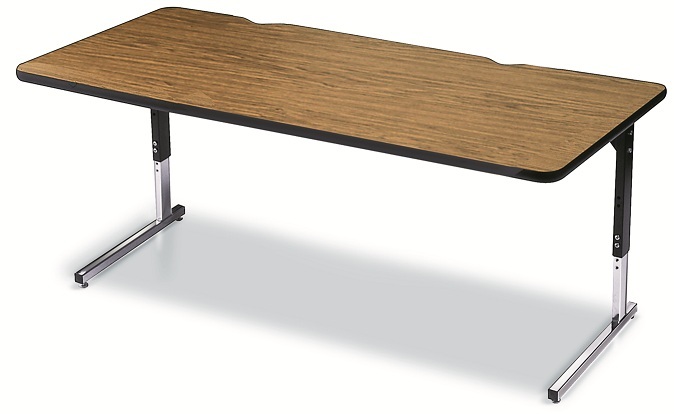 Computer Tables and Workstations Buying Guide
If you are on the search for computer tables, follow this guide to help you choose the best tables for your classroom or office.
Size

Material

Glides or Casters

Accessories
Size
Height
Most of the computer tables Today's Classroom carries have adjustable legs. For the computer tables with fixed legs, it is important to shop for the right height. This will all depend on the size and age of you or your students. If you students in wheelchairs, you will want to make sure your table is ADA compliant.
Workstations
Depending on the size of your room, the number of students you have or the age group, you may want each student to have their own computer desk or you may want to seat two or more students at one workstation. We carry one-student, two-student and even three-student computer stations.
Material
The frame of computer tables are usually made of steel or wood if you are wanting a more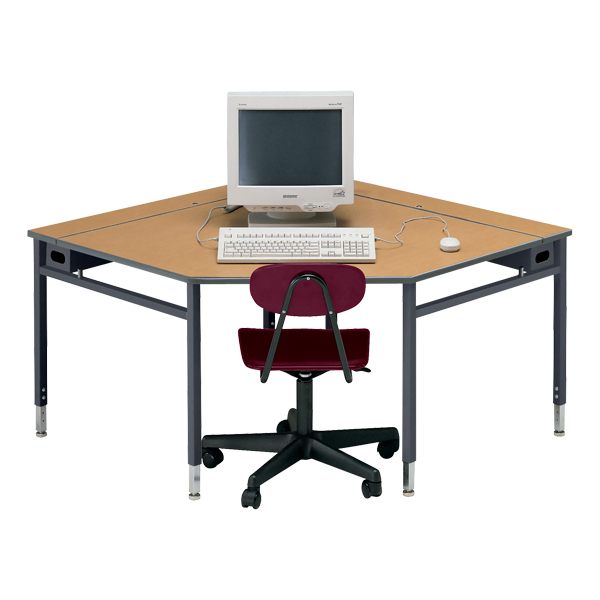 classic look. Remember that when choosing a steel frame, the lower the gauge number, the stronger the frame and legs will be. Majority of computer tables have a laminate top. This is a good choice because it is easy-to-clean and for the most part will resist any scratching. Another common material is blow molded plastic.
Glides or Casters
Glides are a good choice if your tables will be stationary for the most part or even if you will only be moving your computer tables shirt distances. Also, a lot of glides are self-leveling which means the can be adjusted to level the tables on uneven surfaces. Casters would be a better choice if you will be moving your tables frequently or if you would need to move your computers and equipment frequently. This may also make it easier to unplug the main power source and move the entire table without the hassle of unplugging multiple wires and disconnecting computers.
Accessories
Be sure that any accessories you may need or want come equipped with your computer tables and if you are unsure, please ask us, some tables come standard with these accessories and other tables may have an option for them at an upcharge.
Grommets
Most computer tables come with grommets holes for passing cords from the computer directly to the outlet.
CPU Holder
If you are using computers and not tablets or laptops, you may want to consider having a CPU holder for your computer tables. A CPU holder is designed to keep your tower off of the ground and away from feet by attaching to the legs of the computer.
Cord Management Tray
These trays usually run along the length of the back of the computer table and are designed to keep cords organized and out of the way. This would be a great benefit if your computer tables are for younger students who may play with or get caught in wires.