Midwest TF4832C-QS Transfold Single Height Carpet Deck Stage and Seated Choral Riser 4 x 8 x 32
SKU:

TF4832CQS

Shipping:

Calculated at Checkout
Description
Midwest TF4832C Transfold Single Height Carpet Deck Stage and Seated Choral Riser 4 x 8 x 32
IN STOCK Quick Ship in Charcoal Grey Carpet and Black Frame
Resources
Midwest TF4832C-QS Single Height Carpet Deck Portable Stage and Seated Choral Riser 4 x 8
One person can roll Midwest mobile stages easily from storage to the event location. Opening the stage deck automatically lifts casters from the floor to prevent movement when the stage is in use. Integral drop-in couplings allow stages to be joined together.
TF4832CQS Specifications and Dimensions
Item No: TF4832CQS
Item Name: Transfold Portable Stages
Dimensions: 48" W x 96" L x 32" H
Weight: 155 lbs
Midwest Folding Products
15 Year Warranty
This warranty is extended for the period of time after the date of purchase by the original purchaser and is extended only to the original purchaser of the product and may be enforced only by such purchaser. This warranty is not transferable and expires if the product is resold or otherwise transferred. This warranty does not apply to any product which has been altered by anyone other than an MFP representative or has been damaged due to accident, abuse, misuse, misapplication, modification, alteration or improper installation, set-up, care, maintenance or repair. MFP does not warrant any products, components or parts which are not manufactured by MFP. MFP will, at its option, repair or replace, free of charge, the product covered by this warranty, or a portion of the product, that is found to be defective in material or workmanship during the warranty period. To make a claim under this warranty, the original purchaser shall provide proof of the date of purchase and notice of the alleged defect to:

Midwest Folding Products
Customer Service Department
4726 W. 147th Street
Midlothian, IL 60445

Any repair or replacement under this warranty shall not extend the warranty period. The foregoing shall constitute the exclusive remedy of the purchaser and the exclusive liability of MFP. The above warranty is exclusive and in lieu of all other express warranties whether oral or written, expressed or implied. No warranty of merchantability or fitness for a particular purpose shall apply. MFP shall not, under any circumstances or under any legal theory, be liable to the purchaser or any other person for special, incidental or consequential damages of any nature including without limitation damages to, or loss of use of property, damages for loss of profits or revenues or any other damages arising from the original purchase. MFP's liability will in no event exceed the purchase price of the product. No agent, employee or representative of MFP nor any dealer or other person is authorized to modify this warranty in any respect. The infelicity of all or a part of any of the provisions of the Limited Warranty shall not affect or invalidate any other provision of this Limited Warranty.
Find all of your classroom needs from our Midwest Folding Products, one of our most trusted manufacturers. You can find classroom furniture, school furniture, pedestal tables, utility tables, activity tables, library tables, folding tables, and so much more. These products will last you for years and years to come and offer a 15 Year Warranty. Midwest Folding Products fit great in any classroom, school, office, church or daycare setting.
Midwest's Single-Height Portable Stage and Seated Riser Sections with carpet decks are easy to set up and take down for all of your school's performances. A heavy-gauge steel frame supports the solid plywood deck that stands up to years of heavy use.
Drop-in couplings let you quickly connect multiple same-sized units when setting up a custom stage. You can also connect units of different heights to build a custom riser. These units support 200 pounds per square foot and folds to less than two inches high for storage and transport.
A complete assortment of accessories is available including skirting, steps and dollies
These stages are also available with Hardboard Decks
TF4832C

Benefits & Highlights
Deck Style: Carpet

Frame Material: Heavy-duty, 16-gauge formed steel channels w/ 14-gauge legs

Levels: 1

Glides: High-impact plastic

Warranty: 10 years

Frame Color Metal: Black or Brown

Available Carpet Colors: Ebony Black, Charcoal Grey, Fiesta Red, Mushroom Tan, Twilight Blue, or Pewter Grey

Carry over 200 pounds per square foot when uniformly loaded

Integral couplings allow stages to be joined together

Heavy Duty Construction: Stage and riser decks are constructed with solid plywood, laminated with tempered hardboard on top and bottom. Decks are surrounded and supported by 16" gauge formed steel channels for maximum carrying capacity

Couplings: Stage units are equipped with integral couplings that may be selectively engaged as needed to join platforms of the same height or platforms that are 8" different in height. Coupling devices are permanently attached.
TF4832C Specifications & Dimensions
Dimensions: 48" W x 96" L x 32" H

Weight: 155 lbs

Weight Capacity: 200 lbs./sq. ft

Warranty: 15 years
Purchase a TF4832C Transfold Single Height Carpet Deck Stage and Seated Choral Riser 4 x 8 x 32 for your classroom from Today's Classroom and take advantage of our competitive pricing, low shipping rates and exceptional customer service. Once you buy from us, we think you'll keep coming back because we are truly committed to helping you get the best price on award-winning classroom solutions from Midwest. We do our best to make it easy for you to shop for all the Midwest products you need in a one place and we accept purchase orders for payment. Order a TF4832C Transfold Single Height Carpet Deck Stage and Seated Choral Riser 4 x 8 x 32 from us today and keep coming back for all your educational classroom products!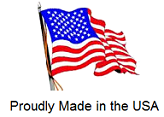 View All
Close