Joy Carpets 1419-E Round Bookworm Rug 7 ft 7 in
SKU:

1419-E

Shipping:

Calculated at Checkout
Description
Joy Carpets 1419-E Round Bookworm Rug 7 ft 7 in
Invite Bookworm© into your library or study area. This delightful design will brighten a room and send the message that reading is fun. Lifetime limited wear warranty.
1419-E Benefits and Highlights
Lifetime patented anti-microbial protection

Color Options: Blue, Green, Red

Approved and registered by the FDA and EPA

Lifetime anti-static fiber. High twist 100% nylon

Class 1 Flammability rating. Bound and double-stitched serging

Made in the USA
1419-E Dimensions and Specifications
Round 7' 7"

Weight: 17 lbs
Get the Joy Carpet 1419-E Rug for Your Classroom Today.
Purchase a Joy Carpet 1419-E for your classroom from Today's Classroom and take advantage of our competitive pricing, low shipping rates and exceptional customer service. Once you buy from us, we think you'll keep coming back because we are truly committed to helping you get the best price on award-winning classroom solutions from Joy Carpet. We do our best to make it easy for you to shop for all the Joy Carpet products you need in one place and we accept purchase orders for payment. Order your 1419-E Rug from us today and keep coming back for all your educational classroom products! Save on the Joy Carpet 1419-E Rug for your classroom. Call 877-909-9910 for the latest deals on Joy Carpet! Authorized Joy Carpet dealer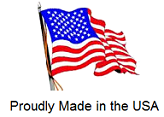 View All
Close