Diversified 4801 Open Mobile Tote Tray Cabinet
SKU:

4801

Shipping:

Calculated at Checkout
Description
Diversified 4801 Open Mobile Tote Tray Cabinet

Instructions
Diversified 4801 Open Tote Mobile Cabinet
Open Tote for the perfect supply station
4801 Specifications and Dimensions
Item No: 4801
Item Name: Diversified 4801 Open Tote Mobile Cabinet
Description: Open Tote Mobile Cabinet
Dimensions: 44"W x 24"D x 40"H
Diversified Woodcrafts
Limited-Lifetime Warranty
Products are guaranteed against material defect and/or faulty workmanship from plan for the lifetime of the product. During this period Diversified Woodcrafts will replace or repair, at its discretion, any product that upon inspection, exhibits defects in material or workmanship. This warranty shall include the costs of replacement parts of materials, but does not include labor, or shipping costs for such. This warranty doesn't cover damage in transit or damage caused by misuse, abuse or faulty installation, color grain or texture of wood or other covering materials. No other warranty is express or implied.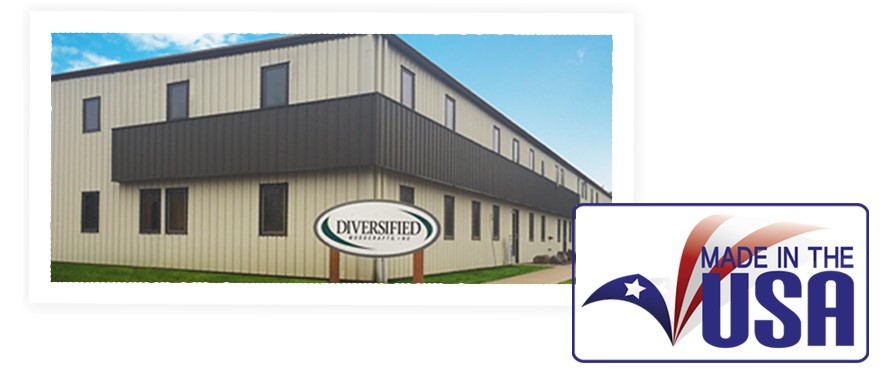 Find all of your Science Room needs from our Diversified Woodcrafts products, one of our most trusted manufacturers. You can find Science Classroom furniture, school furniture, classroom science tables, school science tables, science table lab stools, science classroom supplies, science lab furniture, classroom science furniture, science laboratory furniture, science classroom equipment, science furniture, teacher demo units, science wall cabinets,science workstations, diversified wood crafts furniture and so much more. These products will last you for years and years to come and offer a Limited-Lifetime Warranty. Diversified Woodcrafts products fit great in any grade level classroom or laboratory setting.
The open tote mobile cabinet by Diversified is easy to clean with a black plastic laminate surface. It features a pull out drawer to store larger items as well as 12 small totes and 3 large totes on a tilt, tote tray runner to prevent them from falling out. The heavy duty locking casters make for easy mobility.
4801 Benefits and Highlights
Heavy duty locking casters for mobility

Pull out drawer for larger items

Easy to clean

Tilt tote tray runners to prevent the totes from falling out

12 small totes and 3 large totes

Earth friendly UV finish
4801 Dimensions and Specifications
Dimensions: 44"W x 24"D x 40"H

12 small tote dimensions: 12 1/4" x 3"H x 16 3/4"D

3 large tote dimensions: 12 1/4"W x 6"H x 16 3/4"D

Large pull out drawer method: 39"W x 20"d x 4"H

Black plastic laminate surface

Warranty: Limited Life Time

Made in the USA
Get the Diversified 4801 Open Tote Mobile Cabinet for Your Classroom Today
Purchase a Diversified 48001 Open Tote Mobile Cabinet for your classroom from Today's Classroom and take advantage of our competitive pricing, low shipping rates and exceptional customer service. Once you buy from us, we think you'll keep coming back because we are truly committed to helping you get the best price on award-winning classroom solutions from Diversified. We do our best to make it easy for you to shop for all the Diversified products you need in one place and we accept purchase orders for payment. Order your Diversified 4801 Open Tote Mobile Cabient from us today and keep coming back for all your educational classroom products! Save on the 4801 for your classroom. Call 877-909-9910 for the latest deals on Diversified products! Authorized Diversified dealer.
View All
Close